Background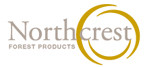 Northcrest Forest Products and thier legacy companies (Kitwanga Mills, Kitwanga Exports and KLC Group) are proud to honour the tradition of excellence established over two decades ago.
Highlight
> Strategic Brand Marketing Plan
> Brand Roadmap + Motto
> Corporate Identity Rebranding
> Website Development + Mobile Design
> Search Engine Optimization Strategies
>International Tradeshow Strategies
> Marketing Brochures + Collateral
> Public Relations + Press Releasing
> Video Branding + Script Development
> Social Media Content Strategy
> Agency of Record
Download / View
Challenge
In 2013, the Vancouver-based Northcrest Forest Products (formerly Kitwanga Lumber Company) aligned with ISI Branding once again to transform their international presence into a global brand. Owner Baljit Gill was the recipient of the RBC Canadian Women Entrepreneur Impact Award in 2008.  A strategic brand-marketing plan and content strategy were created and implemented for the impending trade mission to Istanbul, Turkey. The teams had six weeks to research, analyze, create and build the new Northcrest brand experience showcasing its front-running forest species, Southern Yellow Pine (GoldenLumber.ca). The Trade Mission to Yapi Fuari (Turkeybuild – A Global Building Construction Tradeshow) was spearheaded by the BC Wood Specialties Group.
Testimonial
"…The brand strategies ISI created for my companies have opened the "barriers to entry" in all aspects of my business operations. Conversely, our brand marketing material has also created a reactive environment for my global competitors. My company and I have great expectations for the future of our business relationship with ISI and look forward to continuing the journey."
Baljit Gill

, President
Solution
In order for Northcrest to secure and accelerate their ROI, Return on Investment and measurable-results, benchmarks were identified and established. Following extensive research with regards to Turkish values, ISI identified and matched five core values which were inline with the Northcrest corporate culture: Tradition (gekenek), family (aile), community (toplum), integrity (doğruluk) and respect (sagi). These words became secondary brand messages for the campaign and supported their new primary brand message "Global Partnerships, Sustainable Solutions".
Portfolio - Brand Experience