Respect : Creativity : Innovation
Our Values
Respect for All our Relationships, Mutual Successes and Permission-based Styles of Communication Creativity in Diversity of Media Design Influences, Brainstorming with Client Teams and Thought Leadership Innovation with Processes, Information Marketing, Technology-forward Applications and Kaizen
Our Mission
The mission of ISIbranding is to deliver a maximum return-on-investment for our clients, stakeholders, and communities. By focusing on target market research, applying industry-leading knowledge, and implementing results-driven brand marketing strategies, we carry forward our core values of respect, creativity and innovation.
Our Advantage
This year (1986 ~ 2016), we are celebrating our ascension to over Three Decades of experience in brand marketing, website development, social PR and new media strategies on local, national and international scales. In 2005, ISI was ranked 13th largest design agency in British Columbia by the trade publication "BIV – Business in Vancouver".
OUR CORE TEAM
With a combined experience of over 80 years in branding, marketing, design, communications and facilitation, we are honoured to serve this dynamic industry. The ISI team constantly rewards clientele with an exceptional return-on-investment, measurable results and results- driven brand marketing solutions. ISI's work ethic and brand marketing process thrive in a collaborative environment.
It is our ongoing mission to extend this communications philosophy to our all our relationships.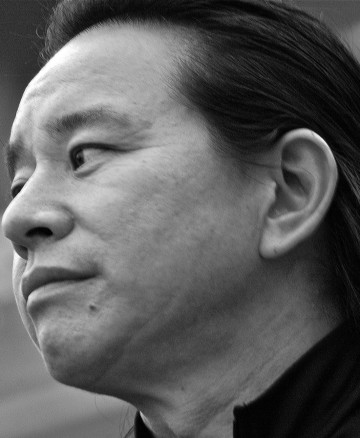 Garrett Andrew Chong
A results-driven creative director, award-winning graphic designer, photographer, writer, social media strategist and an 1986 Honours Graduate (graphic design and photography) from the Emily Carr College of Art and Design. Over the past three decades, Garrett and his team have been broadcasting their multi-media brand marketing, social networking and interactive media solutions for local, national and international clientele since the mid-80's. Mr Chong has a passion adventure travel, Hatha yoga, meditation, long-distance running, and ongoing belief in KaiZen (a belief system of continuous improvement… Change for the Better).
Garrett Chong
Brand Marketing + Creative Director
As an art director, an award-winning print designer, publication expert and painter, Brenda brings a wealth of traditional knowledge to the ISI team. Classically trained at both Okanagan College and Emily Carr College of Art and Design, she brings both insight and experience to client projects. Brenda welcomes the challenges of collecting and scheduling detailed projects while calmly yet passionately delivering on promises. Brenda has a wonderful love of the BC outdoors, Hatha yoga, horses and traveling the world.
Brenda Finamore
Brand Designer | Print Publication Specialist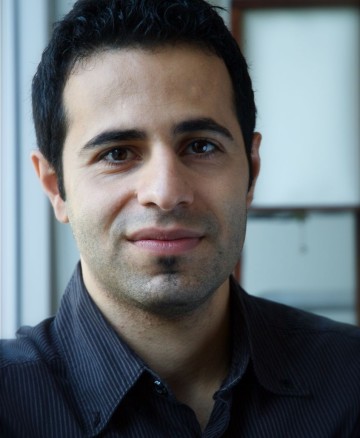 Amir developed his skills in interactive media and photography through various institutions including BCIT and Emily Carr Institute of Art + Design. Mr. Ebadati develops ISI – Ideographic Strategies Inc's creative direction into dynamic interactive applications including website brand experiences, video brand marketing and casting, email marketing systems, touchscreen presentations, traditional prepress applications, tradeshow booth development and various programming projects. Amir Ebadati's creative inspiration is rooted in his passion for digital photography, videography and family.
Amir Ebadati
Interactive Specialist
Allegra brings a diverse creative and production skill-set to the ISI team. Along with her innovative thinking and attention-to-detail; Allegra is driven to build and distribute ISI's clients brands to multiple platforms and mediums. Educated in interactive design, development and programming at Capilano University, Allegra has worked at "start-ups" and understands the demands of juggling simultaneous projects. She has strong passions for illustration, playing rugby and all things digital.
Allegra Scrugham
New Media Designer, Developer